Fernando - Mitten Properties
You can predict and count on a Full Moon right down to the day & time every month, year over year.
That's what you get with Fernando-Mitten Properties Team.
Francis Fernado & Tim Mitten worked together in Buffalo, NY at Verizon Corporate in Engineering positions and both have now
migrated their careers into helping people with Real Estate Purchasing, Investing & Managing.
Francis is in BUFFALO and Tim is in Sarasota, Florida
"Offering you a breadth of knowledge & services along with
friendly professionalism and that "concierge" feeling." THM
Single Family Home, Condo, Townhome & Villas
Multi-Family Complex
Commercial - Retail, Storage, Office, Industrial, Hospitality, Land, Mixed Use
Property Management, Annual & Seasonal Rentals
REO's
Flip's
1031 Exchange
Finance Options
www.FernandoMittenProperties.com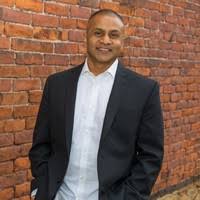 Francis Fernando
Buffalo, NY
(603)860-6240
Timothy H. Mitten REALTOR, GRI, MS, SRES
1440 First St., Sarasota, Florida 34236
(941) 223-9159